Upcoming Dates
May 13: Journal Submissions due
May 13: Chapter Officers Only Survey due
May 30: STC Student Membership Offer ends
June 13: Campus Better World Books Spring Drive ends
June 30: Chapter Annual Report due
Welcome Back Reactivated Chapters
The University of Toledo
Beta Rho Chapter
Toledo, OH
West Virginia Wesleyan College
Phi Kappa Chapter
Buckhannon, WV
Convention Survey Raffle
Three winners, drawn from the pool of 466 convention survey respondents, have each received a www.Powells.com $50 gift card. Results from the survey will be used in the planning of the Sigma Tau Delta 2014 International Convention.
Jeremy Radford
Alpha Epsilon Lambda Chapter
Mt. Olive College, Mt. Olive, NC
Kelsey Shaw
Beta Mu Chapter
East Texas Baptist University, Marshall, TX
Danielle Accovelli
Eta Psi Chapter
Pepperdine University, Malibu, CA
Photo Contest Winners
Best Overall Award
Alpha Rho Eta Chapter
American University of Kuwait, Safat, KU
Most Humorous Award
Sigma Delta Chapter
University of Central Michigan, Mt. Pleasant, MI
2013 Summer Internship Recipients
Better World Books
Joseph P. Gallagher
Alpha Kappa Pi Chapter
Plymouth State University, Plymouth, NH
Penguin Group (USA)
Ashleigh Lovelace
Delta Epsilon Upsilon Chapter
University of Kentucky, Lexington, KY
STC Student Membership Offer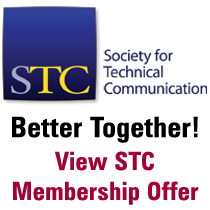 WORDY by Nature Blog
All members are invited to subscribe to WORDY by Nature, the official Sigma Tau Delta blog featuring Society news and writings by our Student Leaders and Chapter Sponsors. Choose to receive blog postings by email, RRS Feed, Facebook, or Twitter.
eNews Distribution to Chapter Officers
Sponsors, for your chapter officers to receive this email directly, their names and email addresses must be entered under the Chapter Officers tab in Write Away. If they are not already entered there, please forward this email and consider adding them to Write Away.
In This Issue
Journal Submissions and Current Issues
Online Journal Submissions Deadline: May 13
All currently-enrolled undergraduate and graduate members of active Sigma Tau Delta chapters are invited to submit their work to The Sigma Tau Delta Review and The Sigma Tau Delta Rectangle. Chapter Sponsors, faculty members, alumni (including members of the Alumni Epsilon Chapter), and honorary members, are not eligible to submit. Works selected for publication are also eligible for overall awards and monetary prizes.
The Sigma Tau Delta Review is our annual journal of critical writing, publishing critical essays on literature, essays on rhetoric and composition, and essays devoted to pedagogical matters.
The Sigma Tau Delta Rectangle is our annual journal of creative writing, poetry, prose, fiction, and creative non-fiction.
View complete guidelines for online journal submissions.
The latest issues of The Sigma Tau Delta Review and The Sigma Tau Delta Rectangle were mailed to Lead Chapter Sponsors the week of April 15. Current and past issues are also available online.
Chapter Annual Report
New this year: Respond early for four chances to win $50!

A link to the 2012-2013 Chapter Annual Report/Survey was emailed to Lead Chapter Sponsors in late April. The deadline to respond is June 30, but the earlier you respond, the more chances you have to win $50 for your chapter. Participant drawings for $50 each will be held on May 10, May 31, June 14, and July 1!
As with last year's survey, the 2013 survey is multiple-choice, easy to complete, and a great source of ideas. (Outstanding Chapter Award applicants are required to submit a copy of their Chapter Annual Report as a synopsis of the previous year's activities.) Survey results will be posted on the Society's website this fall.
A separate survey was distributed to chapter officers. That survey is due on Monday, May 13, and offers two participant drawings for $25 each.
Committee Opportunities for Sponsors
Sponsors who would like to be involved at the Society level can contribute in a variety of ways through committee work. The Society's various committees propose policy changes to the Board of Directors, judge scholarships and awards, conduct annual reviews of our website and publications, and help develop programming. We particularly invite you to serve in the areas listed below.
If you are interested in expanding your Sigma Tau Delta experience, please email Board President Sarah Dangelantonio.
Meet Your New Student Leaders
At the 2013 International Convention, a voting student delegate from each attending chapter elected a Student Representative (SR) and an Associate Student Representative (ASR) for each of Sigma Tau Delta's six regions. Read their personal introductions, along with those of our Student Advisors and Alumni Representatives:
The Sigma Tau Delta Newsletter
The spring issue of The Sigma Tau Delta Newsletter is now available in online format. The Newsletter showcases insightful and informative articles written by Sigma Tau Delta leaders, active chapter members, and alumni. Inside this issue you'll find:
BWB Spring Drive Deadline: June 13
It's time to ship all those books you have been collecting for the Campus Better World Books (BWB) Drive. Ship by June 13 to be eligible for great BWB prizes, including an international trip. Last semester these book drives made a sizable impact.
Contact campus@betterworldbooks.com with your questions or to learn how you can get involved next semester.