Better World Books Internship - Summer 2015
A paid summer internship opportunity is available from Better World Books (BWB) to provide an interested undergraduate student member of Sigma Tau Delta with experience in a variety of areas in social enterprise and the online book industry. The Sigma Tau Delta/Better World Books Summer Internship will run six consecutive weeks beginning in early June. The recipient will work 30 hours per week, earning $10 per hour, in Alpharetta, Georgia, in the Atlanta metro area.
While the 2015 summer intern will be responsible for housing and transportation, Sigma Tau Delta will provide the recipient with an additional $1,500 stipend to assist with travel and housing expenses.
Individual colleges and universities may arrange for academic credit for the internship; however, that must be worked out between the student and her/his university.
The internship will be awarded in early March and announced at the Sigma Tau Delta 2015 Convention. Each applicant must be prepared to accept the internship and its conditions if it is awarded to him or her. Failure to do so may jeopardize the continuation of the Better World Books summer internship program for Sigma Tau Delta.
Scope of Work
Better World Books will work with you according to qualifications and interests to either focus your energy on one large project or to build a diverse portfolio of projects that create cross departmental benefits. Better World Books' Alpharetta office is home to sales, marketing, finance, and human resources. Tell Better World Books about your career goals and they will look for worthwhile projects that serve both the organization's and your interests.
Qualifications
Active member of a Sigma Tau Delta chapter that is or will be participating in a BWB Campus Textbook Drive
Comfortable talking with and interacting with others
Positive and professional attitude with the desire to learn
Application
Interested undergraduate student members of Sigma Tau Delta must submit via email a resume, contact information for two academic references, and a cover letter addressing the applicant's interest in social enterprise, book R and R (reuse and recycling), and literacy. Applicants are highly encouraged to submit media (photos, video, articles) and stories from their chapter's book drive. Attachments must be titled in the order of last name, first name, and topic title (example: Smith.John.Resume.doc). 
Email all questions and submissions by January 12, 2015, to Mary Fajimi at mfajimi@betterworldbooks.com with the subject line: Sigma Tau Delta Intern.
Past Recipients
Summer 2014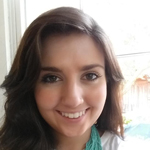 Kaitlynn Helm (Chi Theta Chapter, West Texas A&M University, Canyon, TX)
"That's What She Read": My Summer Internship with Better World Books
Summer 2013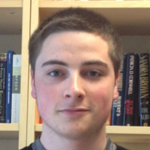 Joseph P. Gallagher (Alpha Kappa Pi Chapter, Plymouth State University, Plymouth, NH)
Better World Books 2013 Internship
Joe's Experience at Better World Books
Summer 2012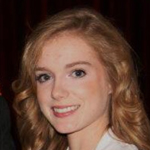 Erin Horning (Alpha Iota Theta Chapter, Penn State Altoona, Altoona, PA)
Read about Erin's first three weeks at Better World Books.
Summer 2011
Rebecca Cressy (Alpha Kappa Pi Chapter, Plymouth State University, Plymouth, NH)
Read about Rebecca Cressy's experience as a Better World Books intern.
Summer 2010
Kerrin Epstein (Alpha Alpha Pi Chapter, Gettysburg College, PA)
Read an interview with Better World Books intern Kerrin Epstein.