Penguin Group (USA) Internship - Summer 2015
Submissions will open December 1, 2014
A paid summer internship opportunity is available from Penguin Group (USA) to provide an interested undergraduate student member of Sigma Tau Delta with experience in the publishing industry.
The Sigma Tau Delta/Penguin Group (USA) Summer Internship will run ten consecutive weeks at 375 Hudson Street, New York, NY,10014. Exact dates will be determined by agreement between the recipient and Penguin Group (USA). The recipient will work 28 hours per week, earning $7.25 per hour. For the 2015 summer internship, Sigma Tau Delta will provide the recipient an additional $1,500 stipend to assist with travel and housing expenses.
Individual colleges and universities may arrange for academic credit for the internship but that must be worked out between the student and her/his university.
The recipient of the internship will be responsible for securing and paying for housing as well as other expenses. Each applicant must be prepared to accept the internship and its conditions if it is awarded to her/him. Failure to do so may jeopardize the continuation of the Penguin Group (USA) summer internship program for Sigma Tau Delta.
Scope of the 2015 Internship
Penguin Group (USA) has a wonderful opportunity for a summer internship in one of their editorial departments. The intern may assist with the following:
Reading and evaluating manuscripts
Writing readers reports and rejection letters
Researching permission requests, attending meetings, and preparing manuscripts for transmittal
Administrative duties including mailings, filing, updating the submission logs, and routing materials
About Penguin Group (USA)
Penguin Group (USA) LLC is the U.S. member of the internationally renowned Penguin Group. Penguin Group (USA) is one of the leading U.S. adult and children's trade book publishers, owning a wide range of imprints and trademarks, including Viking, G. P. Putnam's Sons, The Penguin Press, Riverhead Books, Dutton, Penguin Books, Berkley Books, Gotham Books, Portfolio, New American Library, Plume, Tarcher, Philomel, Grosset & Dunlap, Puffin, and Frederick Warne, among others. The Penguin Group (www.penguin.com) is a Penguin Random House Company.
Penguin Group (USA) values the array of talents and perspectives that a diverse workforce brings. We are an Equal Opportunity Employer.
Past Recipients
Summer 2014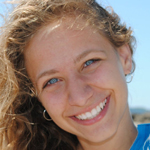 Natalie Hallak (Upsilon Omicron Chapter, St. John's University, Queens, NY)
Megan Williams (Rho Epsilon Chapter, Florida State University, Tallahassee, FL)
Summer 2013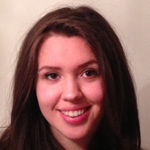 Ashleigh Lovelace (Delta Epsilon Upsilon Chapter, University of Kentucky, Lexington, KY
Read about Ashleigh's first half at Penguin Group (USA).
Summer 2012
Nadia Barksdale (Phi Xi Chapter, University of Alabama, Tuscaloosa, AL)
Summer 2010
Kristen Susienka (Alpha Tau Chapter, St. Norbert College, WI)
Summer 2009
Alison Colman (Chi Lambda Chapter, Elmhurst College, IL)