If this message is not displaying properly, click here to launch your browser.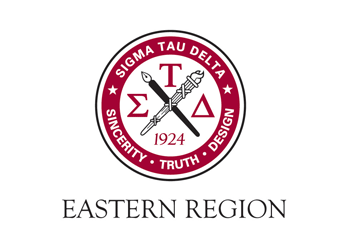 Dear Eastern Chapter Sponsors and Chapter Officers,
The Westfield State University (WSU) chapter of Sigma Tau Delta is inviting fellow Sigma Tau Delta chapter members from within the area to an inter-chapter get-together on the weekend of November 3-4.
Our intent is to bring together local chapters who may have similar interests, to foster an increased sense of community, and to help each other prepare to submit work to the 2013 International Sigma Tau Delta Convention in Portland, OR. We are specifically inviting chapters within easy driving distance of the western Massachusetts WSU campus in hopes that several members of each chapter might be able to make the trip for the events.
We plan to host our guests at the Honors Center on the WSU campus in Mod Hall where students will be able to sleep over Saturday night in sleeping bags.
Plan to arrive on the WSU campus between 2-4 p.m. on Saturday, November 3. Our members will greet you and help you settle in. We will have pizza and other snacks in the Honors Center at 5 p.m., followed by conversation and games, including "English major Scrabble." We will also "workshop" creative writing and critical essays in preparation for submission to the 2013 International Sigma Tau Delta Convention in Portland, OR.
On Sunday morning we will provide a continental breakfast. Afterward, students will have a choice of activities, including a walking tour of the area, tie-dying T-shirts, and others.
At 1 p.m. we will have a cookout in nearby Stanley Park, a lovely natural setting for outdoor activities across from the WSU main campus. We anticipate that most attendees will want to leave for home by 3 p.m. There is no cost for this event; food and materials will be provided by the Alpha Eta Sigma Chapter and the Eastern Region.
Please RSVP by Friday, October 26, to WSU's Alpha Eta Sigma Chapter President Crystal Lanucha (clanucha2032@westfield.ma.edu; 413-386-8153).
We look forward to seeing you in November!
Crystal Lanucha, Alpha Eta Sigma Chapter President
Glen Brewster, Alpha Eta Sigma Chapter Sponsor