The Writing Life: Count on Failure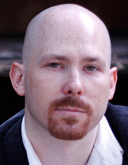 You're going to throw a lot of this away. That's okay. Most of the stories, poems, and essays you write aren't going to be worth reading anyway, no matter how hard you work on them. They're mostly for you. The first things you write won't be the best things you write. That one you really like about the punk rockers who collapse buildings when they play? And definitely the one about the tobacco-spewing queen of the oyster bar. You love them and you sent them out hundreds of places. Throw them away. Nothing to feel bad about. It's good practice.
So you're serious about this writing thing. You're going to write at least one story a week. That sounds like a lot, and people will tell you it's a lot. It's really not that much. The hours add up to maybe one day a week. Can you write one day a week? How much do you love this? In Outliers, Malcolm Gladwell says it takes ten-thousand hours just to figure out what the hell you're doing.
So one story a week, at least half of them thrown away, the rest wrestled with and sent hundreds of places. Most of those will fail too, no matter how hard you work on them. Count on it. When you put together your first story collection, you'll have well over a hundred bad stories you won't consider. You'll have fifty decent ones to narrow down from. The collection will be better for it.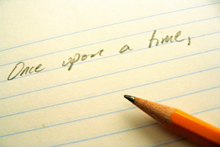 Over the course of a summer, you write to sixty or so agents and tell them that you've a got a funky book of Southern-fried fairy tales. But as soon as you hit send, plan on them saying no. Short story collections don't sell. So go write a novel, your take on the Alice in Wonderland story: girl gets lost in a magical world and has to find her way home. Maybe this time she won't make it home? You always liked that story.
You send the novel out to agents while still sending the collection to publishers. The collection is your first manuscript. Where's your first story at now? In the garbage, where it belongs. You are ready for that book to fail. But a publisher writes back and says they want to buy the collection. No one could be more surprised than you.
You have sent the novel to seventy or so agents. Most of them don't even write back. In the language of agents, that translates as "no." While you send queries, you make an ugly first attempt at a new novel, this one about a redneck messiah at war with God in the river bottoms of southwest Arkansas. It's a mess, stillborn. Let it cool for a bit. Write the next thing, a novel about a haunted Kansas town and the pork-processing plant that looms over it like Dracula's castle over Transylvania.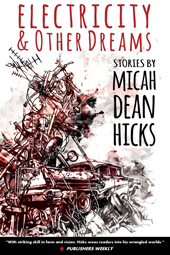 The day before Thanksgiving, an agent calls and gushes about the first novel, the Alice one. She loves it. She would like to work with you. It's a little odd to hear. You forget sometimes people other than you might like your stories about magical plumbers, crawfish gunfighters, and robot math teachers.
While the agent sends out this first novel to publishers, you finish the Pig City novel and start revising. You know that most authors' first novels don't sell, and that's okay. You've got yourself a pile of novels. You make this one the best you can. In the spring, your agent says she'll be able to tell you something, if publishers are interested, if they want you to revise, if they think the book should be floated off the coast of Florida and gunned into the sea. You figure that last one. But you'll be ready. When the agent calls to give you the bad news, you'll have a new novel, a better novel, ready to put in her hands. And when that one fails, another one. This summer, you plan to go back to that redneck messiah business. Probably rewrite it whole. Expect nothing less.
Karlyn Crowley asked you to take a stab at a newsletter article. This is the second one you wrote for her. You threw the other away.
Micah Dean Hicks is an author of magical realism, modern fairy tales, and other kinds of fabulist stories. His work has appeared in places like "New Letters", "Indiana Review", and "New Orleans Review". He currently attends the Creative Writing Ph.D. program in fiction at Florida State University. His collection of magical, Southern stories, "Electricity and Other Dreams", is available wherever books are sold.