Resources for Alumni
Chapter Officers, please consider this web page your one-stop-shop for topics and links most commonly used by our chapter leadership. We   for other resources you would like to see added to the list below.
News/Timely Information
Sigma Tau Delta Community





Sigma Tau Delta Overview
Directories
Alumni Epsilon Chapter
Alumni Leadership
Career Resources
Publications
Assistance
WORDY by Nature Blog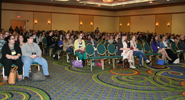 Abecedarians? Unite!