Executive Committee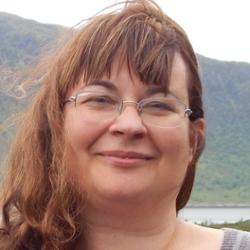 Shannin Schroeder, PhD
Professor of English
Southern Arkansas University, AR
President
Shannin Schroeder holds a BA and MA from Truman State University, and a PhD in English from Northern Illinois University. She teaches world literature and creative writing at Southern Arkansas University, where she also directs the Writing Center. Her research areas include magical realism, Frankenstein, popular culture and the American flag, and writing center practice. She has written a young adult novel about Ernest Frankenstein, and she co-authored a young adult novel with Officer at Large Kevin Stemmler. Schroeder reactivated her university's Sigma Tau Delta chapter in 2000. She has thrice served as a convention chair, and before her tenure as Vice President/President, Schroeder served as Secretary/Treasurer from 2007-2020.
---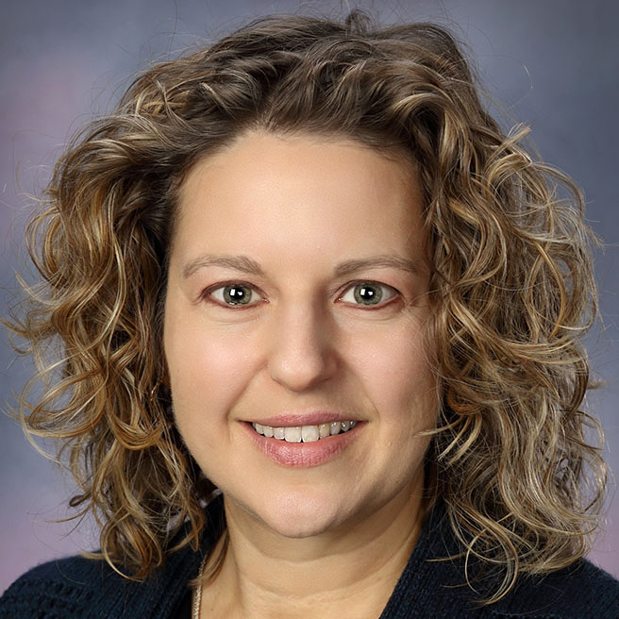 Lexey Bartlett, PhD
Associate Professor of English
Fort Hays State University, KS
Vice-President/President-Elect
Lexey Bartlett holds a BA in Liberal Arts from St. John's College, an MA in Humanities from the University of Texas at Arlington, and a PhD in Literature from the University of Texas at Arlington. Her specialties include British Literature, Romanticism to the present; World Literature; and Mythology. She has been named as the nationally competitive scholarships and fellowships advisor for her university, and is a member of the National Association of Fellowships Advisors, serves as an Area Chair for the Southwest Popular/American Culture Association for both the Disability Studies area and the Mystery/Detective Fiction area, and serves as an English Literature session chair for the South Central Modern Language Association. She states that the most rewarding part of being involved with Sigma Tau Delta is "helping to create opportunities for students to get more involved in English and its related disciplines, and to connect with likeminded people. I also value working on ways to provide support for students and alumni to achieve their goals and contribute to our mission, whether through scholarship funding or other programs like the Classroom Library Grants."
---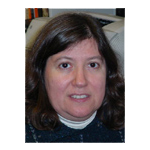 Diane Steinberg, PhD
Assistant Professor of English
The College of New Jersey, NJ
Immediate Past-President
Diane Steinburg holds an AB cum laude from Radcliffe and Harvard Colleges, Secondary education certification in history and English from the MAT program at Duke University, an MA in Great Books from St. John's College, and an MA in English with a Medieval Studies certificate from Indiana University–Bloomington. She teaches Approaches to Literature, various Language/Linguistics classes, British and world literary history courses before the Restoration, British Romanticism, and LIT 499's exploring political theory and British authors such as William Shakespeare and Jane Austen. With Felicia Jean Steele, she created LIT 367: British Theatre, and taught in the winter term in London and Stratford-Upon-Avon. She advises TCNJ's chapter of Sigma Tau Delta, and has served in many capacities at the Society level of the organization.
---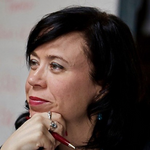 Carrie Fitzpatrick, PhD
Associate Professor of Communication
Alvernia University, PA
Secretary/Treasurer
Carrie Fitzpatrick holds a BS from Penn State University in Secondary English and Communication Education, an MA in Communication Studies from Bloomsburg University, an MS in Educational Technology from Wilkes University, and a PhD in Rhetoric and Linguistics from Indiana University of Pennsylvania. She teaches courses involving media literacy, communication law, speech studies, composition, and film studies at Alvernia University. Her research areas include media literacy education, writing across disciplines, popular culture, online/blended pedagogy, qualitative inquiry, and open educational resources (OERs). She is currently editing a peer-reviewed OER textbook anthology Writing the Disciplines, and she is working on a blog and podcast series focused on folklore and folklife. Over the last twenty years, she has served Sigma Tau Delta in various roles (Chapter Advisor, Historian, Convention Chair, President), and she looks forward to her continued work on the Executive Board as the Society moves toward its centenary anniversary and continued vision of "transforming the world with words."
---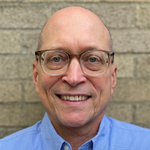 Kevin Stemmler, PhD
Professor Emeritus
Clarion University, PA
Officer at Large
Kevin Stemmler holds a BA and MA in English from Indiana University of Pennsylvania, and a PhD in English from the University of Pittsburgh. He retired as a Full Professor from Clarion University where he taught courses in Modern British Literature, Fiction Writing, Film, Gender, and Nonfiction Prose. He has published poetry and fiction in a variety of journals and anthologies. He worked with students to foster service projects in their communities, particularly with a long-running Reading for the Cure breast cancer fundraiser. He continues to foster the careers of young writers and future academics in the English profession. He has previously served on the Executive Board of Sigma Tau Delta as Eastern Regent, Vice-President/President Elect, President, and Immediate Past-President. Devoted to Sigma Tau Delta for several decades, Kevin received the Society's Delta Award in 2012.
Regents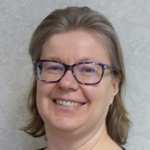 Felicia Steele, PhD
Assistant Professor of English
The College of New Jersey, NJ
Eastern Regent
Felicia Jean Steele holds a BA in English from the University of New Mexico, an MA in English Literature and a PhD in English Language and Linguistics from the University of Texas at Austin. Her research interests include the History of the English Language, American Dialects, medieval and early modern British literature, and the literature of the "Inklings," specifically J. R. R. Tolkien and C. S. Lewis. She has published scholarship on Beowulf, Seumas Heaney's translation of Beowulf, Shakespeare's Sonnets, and pedagogy for the History of the English Language. Steele is also the co-trustee for the Henry Roth Literary Trust.
---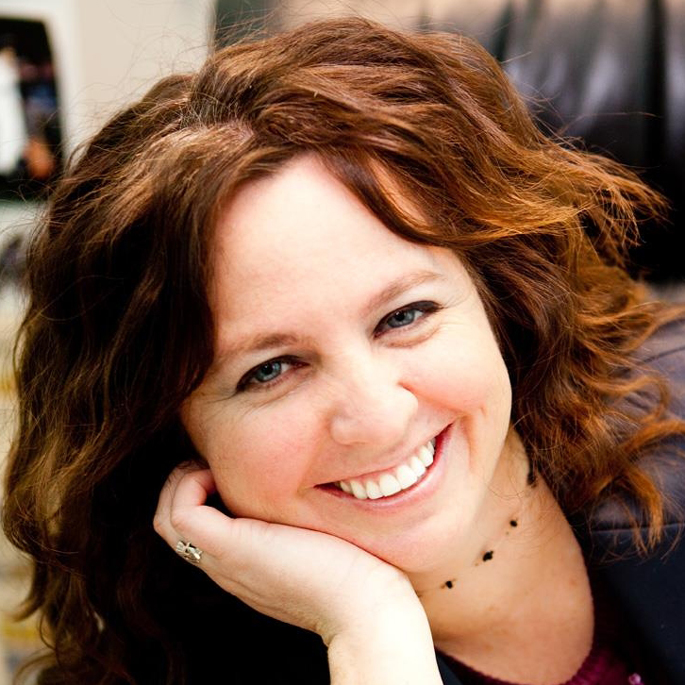 AmiJo Comeford, PhD
Associate Professor of English
Utah Tech University, UT
Far Western Regent
AmiJo Comeford holds a PhD from the University of Nevada, and teaches a variety of English courses, particularly courses in theory, gender, and women's literature. A founding member of the Whedon Studies Association, her primary research and scholarly interests are currently in the field of popular culture, with an emphasis on gender and Joss Whedon's work.  She also has served as a member of the judging committee for the Whedon Studies Association's annual juried award for best scholarship and currently serves as past-chair on the board of Utah Humanities, a state-wide organization that promotes and provides programming in humanities. She has been involved with Sigma Tau Delta since the beginning of her academic career as the founding Advisor of the chapter at Utah Tech University in 2007.
---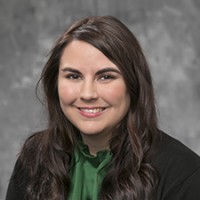 Kassia Krone, PhD
Associate Professor of English
Friends University, KS
High Plains Regent
Kassia Krone holds a BA in English Education and an MA in English from Hardin Simmons University and a PhD in English from Texas Christian University. She is the co-author of Yours in Filial Regard: The Civil War Letters of a Texas Family. Her work also appears in Mississippi Quarterly. Her research interests include Southern literature, disability studies, digital humanities, epistolary studies, film, and women and gender studies. While at Texas Christian University, she won the distinguished teacher of the year award twice; she was twice nominated for the Jean Giles-Sims Wise Woman of the Year Award; and she received the Women and Gender Studies Research Award. She teaches a wide range of English courses, including American Literature surveys, Southern Literature, Gothic Literature, Advanced Composition, Digital Humanities, and Film Theory, in addition to general education classes at Friends University.
---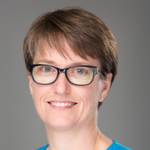 Amy Gates, PhD
Assistant Professor of English
Missouri Southern State University, MO
Midwestern Regent
Amy Gates holds a BS (English, emphasis in linguistics and minor in Russian studies) and MA (English) from Truman State University and a PhD (English Studies) from University of Illinois at Chicago. She teaches courses in British Romantic and Victorian literature, Shakespeare, medicine and literature, global arts and culture, literary theory, and composition. She has presented papers at numerous conferences and has published work in the Keats-Shelley Journal and Women's Writing. She has been the Advisor of the Lambda Xi Chapter of Sigma Tau Delta at Missouri Southern State University (founded in 1978) since 2018.
---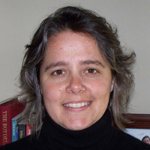 Leigh Dillard, PhD
Associate Professor of English
University of North Georgia, Gainesville Campus, GA
Southern Regent
Leigh G. Dillard holds a BBA in Marketing and an MA in English from the University of Georgia and a PhD in English from the University of Missouri. Her primary research interests are eighteenth-century British studies with particular attention to illustration and the novel, book history, and visual culture. She teaches classes in British literature, technical/professional writing, and composition on her home campus, and when she's lucky, teaches in a summer study abroad program in London. Inducted into Sigma Tau Delta in graduate school, she has been the Advisor of the Alpha Upsilon Phi chapter in Gainesville, Ga., since its chartering in 2014.
---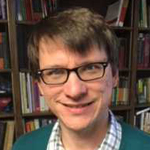 Kaine Ezell, PhD
Assistant Professor of English
Oklahoma Baptist University, TX
Southwestern Regent
Kaine Ezell holds a PhD and MA in English from The University of Arkansas and a BA/BSE in English/English Education from Southern Arkansas University. He teaches courses in American literature, Popular Culture, and English Teaching Methods at Oklahoma Baptist University in Shawnee, OK. His research fields include American Humor and Satire, the American Renaissance, and Animated Television Programs. His book, Humor and Satire on Contemporary Television, examines how contemporary animated programs follow in the footsteps of American satirists such as Mark Twain, Sinclair Lewis, Kurt Vonnegut, and others. Kaine has been involved with Sigma Tau Delta since his undergraduate career and has been proud to serve as Co-Advisor of OBU's chapter since 2013.
Staff
Matt Hlinak, JD, MFA
Sigma Tau Delta Executive Director
Northern Illinois University, IL
Matt Hlinak has served for the last eleven years as Assistant Provost for Continuing Studies & Special Initiatives at Dominican University in River Forest, IL. For the last eight years, he has also served as a member of the Board of Directors for Alpha Sigma Lambda, the national honor society for adult learners, including a term as Society President in 2019-20. He previously managed professional development programs at Northwestern University and has taught courses in English, communications, and legal studies at Dominican, Northwestern, Ellis University, and the University of Illinois. Matt holds a JD from Illinois and an MFA in Creative Writing from Northwestern. He lives in River Forest with his wife, two daughters, and two geriatric cats.
---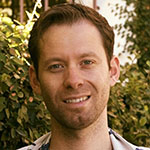 Chris Lockwood, MPhil, MEd
Director of National English Honor Society
Northern Illinois Univrsity
Chris Lockwood has spent the last twelve years as the Head of English, Bilingual and Chris Lockwood has spent the last twelve years as the Head of English, Bilingual and International Education in Oaxaca de Juarez, Mexico, and as the Upper School Principal at the American School Foundation of Chiapas in Tuxtla Gutierrez, Mexico. He taught upper-level classes on Modern Drama, the Contemporary Novel, and Shakespeare. He has been an NEHS Chapter Advisor, an educational travel consultant, and translator. Chris holds a BA (Hons) from the University of Keele (Keele, England) and Loyola University New Orleans (New Orleans, LA), an MPhil (Cantab) from the University of Cambridge (Cambridge, England), and an MEd from the University of Buckingham (Buckingham, England).
---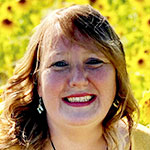 Jeannine Szostak
Director of Society Operations
Northern Illinois Univrsity
Jeannine has spent the bulk of her career in education, serving as an Orientation and Mobility Specialist/Vision Rehabilitation Therapist for students of all ages who are blind and visually impaired, as well as teaching undergraduate, graduate, and not-for-credit courses focusing on safety/disaster planning. She previously worked as the Assistant Director for the National Safety Education Center and as Assistant Director for NIU's Affirmative Action office, where she earned certificates in both mediation and Title IX, and has served in private industry as a Construction Risk Manager and national recruiter in the energy sector. She holds a BA in Psychology, two MSEds focusing on blindness/vision impairments, and an MS in Industrial Safety/Disaster Planning, all from Northern Illinois University. She has four children, two boys and two girls, and an extremely social, 12-lb Pomeranian named Sherlock.
---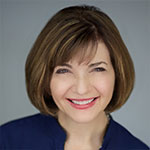 Elfi Gabriel
Director of Marketing & Technology
Northern Illinois Univrsity
Elfi Gabriel is a creative strategist and pragmatic problem solver who has enjoyed executing and delivering high-tech, high touch projects for Sigma Tau Delta and NEHS for over 16 years. Prior to Sigma Tau Delta, Elfi held marketing, financial, and web development roles in B2B and higher education. Elfi earned a BS in Marketing and an MS in Information Science from Northern Illinois University. She also holds an MBA in Marketing Management from DePaul University and is a Project Management Professional (PMP) since 2022. Elfi shares her expertise as is a volunteer member for the American Marketing Association and Project Management Institute. She lives in Elburn, IL, 16 miles east of the Central Office in DeKalb, IL.
---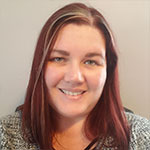 Katie Mudd
Director of Communications
Northern Illinois Univrsity
Katie Mudd holds a BA in English from the University of Kentucky, an MA in English from Eastern Kentucky University, and is a PhD candidate in English at Northern Illinois University where her research centers on women, beheading, and social order in Thomas Malory's Le Morte Darthur. She has taught developmental writing and freshman composition, as well as film and literature courses. Before returning to higher education, Katie was a copy editor and librarian for Thoroughbred Times, a weekly news magazine dedicated to the Thoroughbred racing industry. While with the Times, she worked on both the daily and weekly publications, as well as the annual Thoroughbred Times Racing Almanac and the book Foundation Mares: How Outstanding Female Families Shaped America's Breeding Industry. Katie joined Sigma Tau Delta during her time at EKU and was Vice President of the Sigma Epsilon Chapter. In 2015 Katie began working with the Central Office as a Graduate Assistant and became a full-time member of the team in 2016. She particularly enjoys the student-facing aspects of her job.
---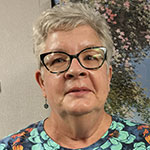 Jeanette Gommel
Accounting Specialist
Northern Illinois Univrsity
Jeanette Gommel retired from Northern Illinois University after twenty three years, thirteen in the Accounts Payable Department and then ten years as Research Compliance Coordinator in the Division of Research and Innovation Partnerships. After four years of retirement, she realized she missed working and returned to work part time as the Bookkeeper for Sigma Tau Delta/NEHS. She holds a BS in Biology from the University of Illinois and an MPH from Northern Illinois University.
Managing Editor of Publications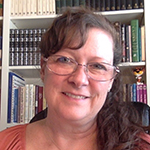 Carie S. T. King, PhD
Clinical Professor, Associate Director of Rhetoric
The University of Texas at Dallas
Managing Editor of Publications
Carie King holds a BA in English (minor journalism) from Baylor University, an MA in Technical Writing from the University of North Texas, a PhD in Technical Communication & Rhetoric from Texas Tech University, and a postdoctoral year at the Center for Spirituality & Ethics at the Texas Tech University Health Sciences Center. She teaches rhetoric, technical communication, public speaking, and ethics. She has published a monograph, The Rhetoric of Breast Cancer, as well as several peer-reviewed articles in medicine, intercultural communication, and pedagogy. She was a medical editor for 14 years before returning to school and she has served as the editorial assistant of Technical Communication Quarterly as well as a reviewer for multiple communication journals. She was inducted into Sigma Tau Delta in 1989 and is a Chapter Advisor.
Executive Director Emeritus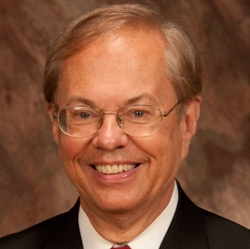 William C. Johnson, PhD
Sigma Tau Delta Executive Director Emeritus (1982-2022)
Northern Illinois University, IL
Distinguished Teaching Professor Emeritus
William Johnson holds a BA in English from the University of Chicago, an MA in History/English from the University of Iowa, and a PhD in English from the University of Iowa. His specialties include 16th/17th Century English Literature and the English and Continental Reformation. In his spare time he enjoys traveling, attending concerts, visiting museums, and (of course) reading. He is involved with National Council of Teachers of English, Modern Language Association, 16th Studies Conference, American Society of Association Executives, and the Association of College Honor Societies (of which he is a past president). He is proud that not only is Sigma Tau Delta one of the largest honor societies, but that it is one of the most active. He created and developed Sigma Kappa Delta (2-year English honor society) and the National English Honor Society for high school students (NEHS), and "grew" Sigma Tau Delta from 200 chapters 30+ years ago. He notes that he is "rewarded by the amazing achievements of our students, Chapter Advisors, Board of Directors, and the outstanding Central Office staff."
NEHS Director Emeritus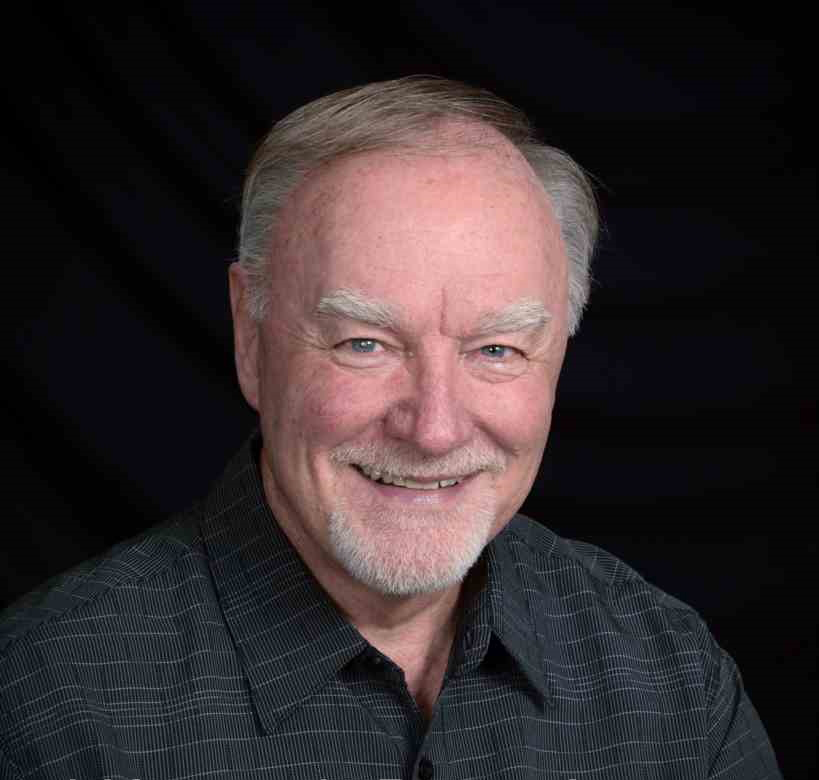 Dave Wendelin, MA
Director of National English Honor Society Emeritus (2005-2022)
Jefferson County Public Schools, CO (retired)

Dave Wendelin holds a BA and MA from the University of Northern Colorado, and Principal Licensure from the University of Colorado—Denver. His specialties are Secondary Education and English Education. He serves as Parliamentarian for the National Council of Teachers of English, and states that the most rewarding part of his involvement with the National English Honor Society is "being able to support students and educators passionate about English studies at multiple levels."