2014 Convention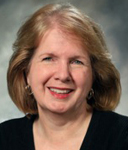 The Top Ten Things to Know About the 2014 Convention
Some of us will attend our first convention this spring. Others already know how spectacular an experience the convention can be. Whether you are a newbie or an old hand, here are some highlights from the plans for this very special convention.

It's the 90th Anniversary of Sigma Tau Delta. We'll celebrate throughout the convention, from the opening night retrospective with a special Sigma Tau Delta documentary, to panels and other events organized around our "1924" anniversary thread, to the final gala, when we'll dress as our favorite 1920s authors.
It's early. This year's convention runs from February 26-March 1. That's about two weeks earlier than usual, and it means that all the deadlines have to be earlier. Keep an eye on those dates and don't let them slip past!
It's in Savannah, a city known for its Southern charm, beautiful landscaping, and vibrant nightlife. Our convention theme, "River Current," recognizes our location at the Savannah Marriott Riverfront, connected by the Riverwalk to the famous River Street area of shops, restaurants, and entertainment.
We the Animals by Justin Torres is our Common Reader. It's a moving story that uses very short, episodic chapters to capture the whimsy and the heartbreak of childhood and coming of age. It's very short—short enough that you could easily read it now and write a paper for the convention.
We have an exciting line-up of speakers. In addition to Torres, we'll hear graphic memoirist Alison Bechdel, literary and film critic Daniel Mendelsohn, and novelist Gin Philips.
Start thinking now about papers you've already written that you could present or about new paper topics you could develop. Papers can be on any area within the discipline—critical essays, nonfiction, poetry collections, fiction, or drama/screenplays. In general, currently-enrolled members of Sigma Tau Delta may submit one paper for consideration. However, members may also submit a second paper in any genre that focuses on the Common Reader or the 90th Anniversary Theme, "1924." You'll find several pages on the convention website helpful as you're preparing your submission: "Paper Submissions," "Hints for Successful Submissions," and "Submissions Evaluation Criteria."
You can also submit a roundtable proposal. Roundtables should be designed to engage the audience in dialogue during a large portion of the session. You can choose from a list of suggested topics or propose a different topic that would be effective as an interactive discussion. Preference will be given to roundtables that involve more than one chapter. Your student leadership can help you connect with other chapters to develop a joint roundtable.
It's not all about listening to papers. The paper sessions are certainly the highlight of the convention, but a quick look at the Program Highlights will show you many more options: you can learn how to strengthen your chapter at the Student Leadership and Sponsor Workshops, read your poetry at the Open Mic, share the laughs at the Bad Poetry Contest, admire the work of our Rectangle writers, and show off your funniest chapter T-shirts at the Dry T-shirt Contest.
It's early! Have you marked the important dates on your calendar? Thought about your paper or roundtable submissions? Planned your fundraising? Better get hopping!
We're going to party like it's 1924, and you don't want to miss it!