The Tech Edge: Mentoring English Majors for Careers Today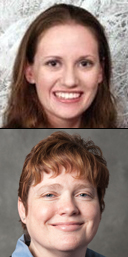 At the Sigma Tau Delta convention in Portland earlier this year, Bethany Bowles (now Bethany Agaud) and I presented two sessions of interest, one about getting into technical communication with your English degree and another about starting a mentoring program within the English curriculum.
Bethany provided the recent graduate student perspective on entering the technical communication field, and I provided the technical communicator perspective. At the time of the conference, I had 16 years as a technical communicator: hired for my first career position only 6 months after graduation from Portland State University, I secured a job with my B.A. in English language and literature and a minor in professional writing. Both of us are active in the Society for Technical Communication, the professional organization for technical communication.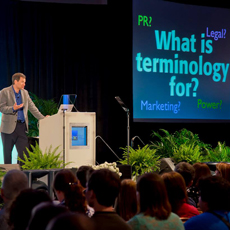 The career opportunities available in technical communication tap into the core skills of English majors: writing clearly, concisely, coherently, creatively, and utilizing diverse media. There are several paths to a job in technical communication. You can get on-the-job training, enter a degree program or add a minor in technical communication, or earn a certificate based on a given number of courses in technical communication.
Our second session was tailored towards those attendees looking for information about implementing a mentoring program within the English curriculum. English students are paired with professionals, either with a professor from a different university or with professional writers, editors, and linguists. The key concepts of a mentoring program are to pair student "novices" or "mentees" with professional practitioners ("mentors"), match mentees' areas of interest with the mentors' area of Subject Matter Expertise (SME), with specific objectives for the mentoring relationship, and regular communication. The possible disciplines for pairing mentees and mentors cover the core disciplines for English majors: creative writing, technical writing, and linguistics. Each discipline leverages SMEs among the Sigma Tau Delta alumni and STC practitioners.
A great springboard for the future, mentoring programs for English majors offer a wealth of advantages. They help the mentee develop networks and increase their visibility, receive career guidance and job search tips, enhance skills for career advancement, and prepare for the move from academe to industry. Organizations that implement a mentoring program also see benefits. Student communities are strengthened by partnering with professionals and professional communities are invigorated by new ideas and leadership.
We have a turnkey toolkit that we can provide that includes specific program guidelines and procedures, a summary of successful programs, mentor/mentee forms, suggested mentor/mentee activities and projects, and more. Typical activities in a mentoring program include job shadowing, resume/portfolio assessment, and joint projects (portfolio and resume building projects). Within the English curriculum, activities could include co-authoring an article for a literary journal, attending a reading together, revising a creative writing piece, or writing a literature review on a topic of mutual interest.
Our experience at the convention this year was inspiring. It was good to see the interest in both technical communication and in the Society for Technical Communication. We are enthusiastic about the opportunities we see for both organizations ahead.
The Society for Technical Communication (STC) invites student members of Sigma Tau Delta to join STC as student members at a reduced cost of $50 per member. View STC student membership benefits and application information.