From the Desk of NEHS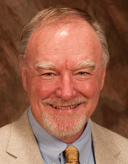 Windows and Mirrors: The Value of the Humanities
I've been interested of late in the articles that have been posted on the Sigma Tau Delta Facebook page concerning the value of English and the humanities in modern education. The articles either go to great lengths to defend English studies or lament the decline of the major. As I think about my work encouraging high school students to engage in deep and meaningful study of literature, film, composition, and drama through membership in the National English Honor Society (NEHS), I worry that they will be influenced by these attacks on the humanities and turn to what others see as more "productive" majors. It seems to me that one of the roles that Sigma Tau Delta (), Sigma Kappa Delta (), and NEHS might play is to promote with vigor the value of English.
As Verlyn Klinkenborg states in a recent opinion column in The New York Times (June 23, 2013), "Studying the humanities should be like standing among colleagues and students on the open deck of a ship moving along the endless coastline of human experience" (10). Some years ago, I worked on a project for my school district attempting to define standards of excellence in the study of English. We came to an understanding that literature was "a mirror" and a "window," a reflection of who we as humans are as well as a portal through which we come to understand other times, other people, other experiences. Mark Edmundson, in Why Read (Bloomsbury Publishing, 2004), compares Proust and Emerson, saying, "Proust and Emerson touch on two related activities that are central to a true education in the humanities. The first is the activity of discovering oneself as one is in great writing. The second, and perhaps more important, is to see glimpses of a self—and too, perhaps, of a world—that might be, a self and a world that you can begin working to create" (13).
These, I think, are the experiences and understandings we wish for, that we work for as we engage the members of , , and NEHS. The challenge for leaders and members of all levels of the honor societies is to continue to find ways to promote the humanities as a vital and significant field of study and to encourage engagement in the important work of the organizations. How might Society members in colleges and universities reach out to their high school counterparts, detailing the value of continuing studies in English? How might we begin to develop a seamless membership model that links all levels of our honor societies, a model that speaks with a strong voice, battling those that would diminish the English major? One way may be to explore the NEHS website find local NEHS chapters that are near or chapters, and reach out to them, suggesting joint projects, inviting NEHS members to campus, and highlighting the importance of English studies. Will your chapter take the challenge?