Understanding the Common Reader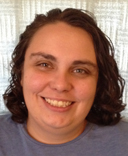 Every year, Sigma Tau Delta selects a book to be our Common Reader for the year. All Sigma Tau Deltans are encouraged to read, discuss, and use this book as a jumping-off point for service projects, scholarly papers, and other activities. The goal of the project is to provide all Deltans with a common literary experience to build community and encourage dialogue.
This year's Common Reader is Justin Torres' We the Animals, a sensitive, episodic coming-of-age novel about three sons of a young, struggling, mixed-race couple in upstate New York. It's a complex and engrossing tale, quick to read but slow to digest. There is a wonderful review of the book by 2014 Convention Chair Sidney Watson available on our website. As usual the Common Reader selection is a great choice, something members may not otherwise have encountered but are sure to enjoy.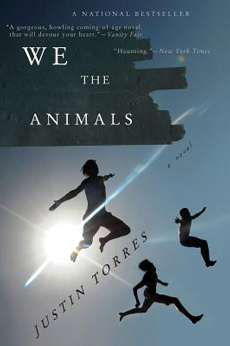 The Common Reader program attempts to further Sigma Tau Delta's mission by encouraging service projects and other chapter activities that promote literacy and connect local chapters to their communities. There are special awards for chapter activities based on the Common Reader, and service projects related to the Common Reader look very favorable on applications for the Service Award, the Project Grant, and the Outstanding Chapter Award.
Chapters have come up with many creative projects related to the Common Reader. In 2012, when the Common Reader was a collection of poetry by Natasha Tretheway, the Xi Lambda Chapter at Johnson C. Smith University won a Project Grant for their service project, which incorporated the Common Reader and that year's convention theme into a series of interactive poetry workshops held on their campus and with local third graders. They also hosted a poetry slam contest for the older students and a reading party with the third graders, who were given pencils, pens, and souvenirs brought back from the convention.
In previous years chapters have provided copies of the book to members or even to the entire English department, hosted book clubs, lecture series, and read-a-thons featuring the book, and encouraged faculty to use the book in their curriculum for the year. Other chapters have organized service projects aimed at addressing social issues or assisting communities featured in the book. Still others have organized fun social events inspired by the book and have invited their local communities to join them in a celebration of literature.
The Common Reader is also a crucial part of the annual convention. Members can submit a paper to the 2014 Sigma Tau Delta International Convention in Savannah, GA, in a special Common Reader category. These can be critical essays or creative works responding to or inspired by the book. Awards of up to $600 are given to the best papers in this category and it is one of few categories that allows members to submit a second paper. Roundtable discussions and outstanding chapter displays incorporating the Common Reader are also encouraged. Perhaps most exciting, the author of this year's Common Reader, Justin Torres, will be one of the featured speakers at the convention and will be on hand to sign books.
To help members understand and enjoy the book, the Student Leadership Committee has started an online Common Reader Book Club. The club provides a place for readers to process their thoughts, connect with other Deltans, share scholarship based on the text, and get a head start on planning convention papers and chapter events. Members can join discussions about ways to use the book for a paper, service project, social event, or other activity. Participants will get advice directly from past and present Sigma Tau Delta Board members about the best ways to participate in the Common Reader project.
The first step to participate in the Common Reader project is to read the book. It is available at most libraries and major bookstores, including our partner Better World Books. Use the code sigmataudelta when buying from their website to get 10% off!
As the semester gets underway, encourage other chapter members to read the book and begin brainstorming ways to incorporate the book into chapter activities. Join the online book club to get ideas and learn about funding opportunities. Check out the Noteworthy Activity Database to see what other chapters are doing. The possibilities are endless! Last but not least, remember to take a lot of pictures and share your accomplishments with us. Your chapter project just might be featured on our blog or Facebook page!